Paddling

We provide canoe or kayak, paddles, personal flotation devices, and transportation both ways.

We go over a river map with you, planning a trip that best suits you.

You set the pace; the choice is yours.

Minimum trip is two hours with options for all day or overnight.

We use top-quality equipment with our whole fleet being Old Town "Discovery" canoes and Wilderness System Kayaks.Canoe and kayak trips run April through October. For spring and fall trips, call ahead for dates and times.Explore on Your Own!

We include basic instruction and support, quality equipment (Old Town Canoes and Wilderness System Kayaks), life jackets, and van trip to and from the river.

$50.00 to $60.00 per canoe.
$40.00 to $50.00 per solo kayak.

Price depends on the stretch of river you choose.

Have your own canoe? No problem. We offer car spotting, or will shuttle your equipment.

We will meet you for your shuttle back to our base. The peace and solitude along with our personalized service will bring you back for more.

We're open seven days a week during the summer season.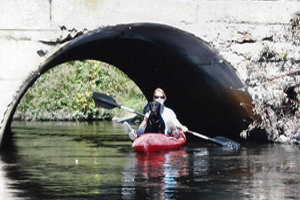 There is nothing more pleasurable than floating a river. Canoe and kayak with us on one of central Wisconsin's finest rivers. The Mecan,
known for its great trout fishing, is a fantastic river to paddle. The current is lively and the clear sparkling water will entice you.

The course of the Mecan is a bird watchers and photographer's heaven. In the heart of the sandhill crane nesting area, you will be surrounded by many different species of birds, as well as deer, beaver, muskrats and other animals.

Paddle the Fox, a larger river rich in the history of the fur trading era. It was the major link for fur traders from the Great Lakes to the Mississippi. It is one of the few rivers in the nation that flows north.

Have your own canoe? No problem. We offer carspotting, or will shuttle your equipment. Over the years we have handled many organizations, from Boy Scout camping outings to many other adult groups. We take the hassle out of your trip planning. Just give us a call.

We at Mecan River Outfitters have a concern for our environment. We would appreciate it if you would not litter this lovely river. Garbage receptacles will be available at the end of your trip. Canoe and kayak trips run April into October. Spring and Fall trips - call ahead for dates and times. (920) 295-3439. We are a dealer for Old Town Canoes and
Kayaks.